Top Marketing Tips for Local Fence Contractors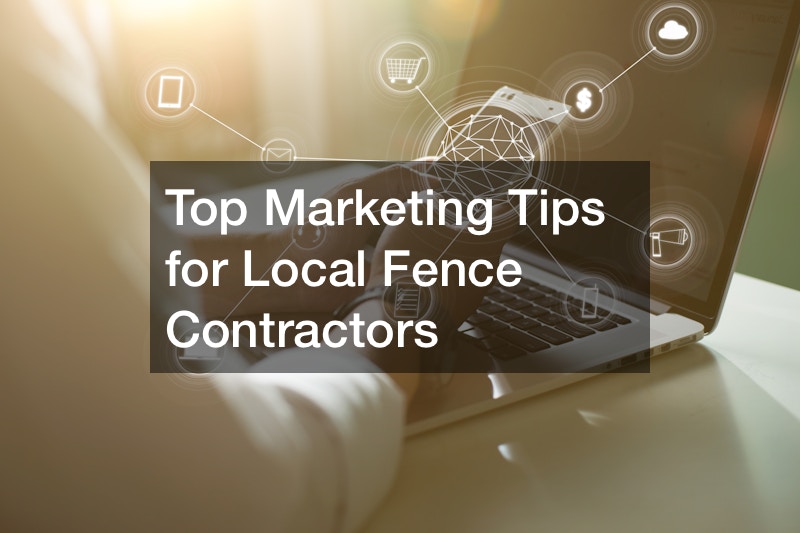 For local fence contractors, effective marketing strategies are crucial for attracting customers and growing the business. Create a professional website that showcases your fencing services, portfolio, and contact information.
Highlight the quality and variety of your fence installations through high-resolution photos and videos. Display before and after images to demonstrate the transformative impact of your work.
Consider creating case studies or customer success stories to showcase the positive experiences of previous clients.
Ensure your fence company is listed in local directories, such as Google My Business, Yelp, and Angie's List. These platforms allow customers to find and review local businesses, increasing your visibility and credibility.
Provide free, detailed estimates for potential customers. This helps them make informed decisions, establishes trust, and demonstrates your commitment to customer satisfaction.
Participate in local home and garden shows, community fairs, and networking events. This allows you to showcase your work, connect with potential customers, and build relationships with other professionals in related industries.
Positive reviews and testimonials are crucial in attracting new customers. Encourage satisfied customers to leave reviews on your website, social media platforms, and relevant review sites. Respond to positive and negative reviews to show your commitment to customer service.
By implementing these marketing tips, local fence contractors can increase their visibility, attract new customers, and establish a strong reputation in the community. Consistency, quality workmanship, and excellent customer service are the keys to success in the fencing industry.

.